The Prostate Net® Informs to Fight!
2013 Patient/Professional Educational Symposium Series

In 2012 we provided our first international symposium program in the Caribbean and this year we launched our first effort in Europe through our affiliate organization - Prostate Net Europa. In partnership with FEFOC, the major prostate cancer advocacy organization in Spain, FECEC, a coalition of 12 cancer patient service organizations, AECC, the leading cancer service agency in Spain, and the Fundacio-Puigvert, the pre-eminent center for specialized medical care in Urology, Nephrology and Andrology in Spain, we sponsored a dual-track prostate cancer educational program for patients and professionals on September 26th, 2013.

The purpose of this effort was to utilize a coalition of a major medical center working with patient advocacy organizations to promote awareness of the risk from prostate cancer, provide a forum for information on living with, or managing, the disease, and to facilitate more informed communications between patients and their doctors.



In two informational sessions, 47 physicians and health professionals, and 183 patients and family members received leading edge information on the most relevant protocols for detection, treatment, managing post-therapeutic side effects and effective utilization of patient support organizations. Agenda for the program can be seen here in Spanish and Catalan.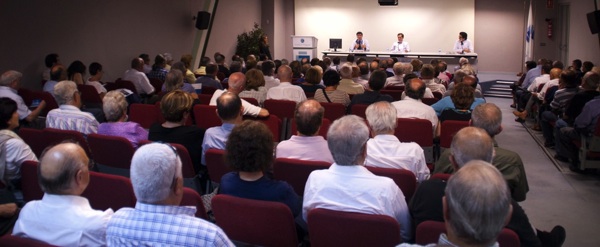 Additionally we have provided the actual faculty presentations from the symposium and video summaries of the key educational points. These are all available for your review, downloading or printing on our Spanish language site at this location.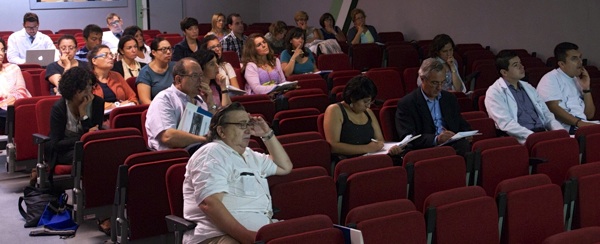 We capped the day's events with a celebration of life, "A Night of Jazz Against Cancer", and further highlighting the collaborative partnerships built. Details on this event and photos from the concert can be seen here.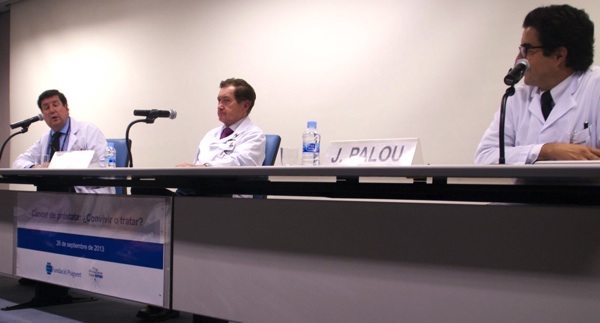 As we move into the fifth year of this educational initiative, we are expanding domestically and internationally. We plan to collaborate in 2014 with other patient organizations in Europe to deliver this needed information for patient-centric care.

Our CADRE™ patient advocate program will provide six regional affiliate organizations that will increase the number of communities served around the U.S. In 2010 we launched our first advocate training program in Africa, preparing a group now numbering 51, in multiple countries and various cancer sites, who lead their communities in educational outreach, disease intervention, political advocacy and research initiatives. These team will be implementing Symposiums throughout Africa as well.

For information on these and other programs, future community outreach activities, or venture partnerships with The Prostate Net® or Prostate Net Europa, please contact us at: support@prostatenet.org or by phone at: 1.201.289.8221.



On-Going Education Elements

A series of interactive Audience Response questions are built into each Symposium Series event, allowing symposium participants the opportunity to provide feedback on key issues raised during the session and on issues that should be presented in the future.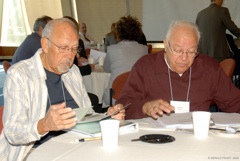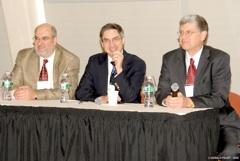 All faculty presentations from each symposium are archived at: http://prostatenet.com/page. The Prostate Net®, in addition to delivering services of quantifiable value, believes that transparency in our initiatives is of paramount concern. Therefore, programmatic summaries of the Symposium Series can be accessed from links in the column to the left.

Support for the 2012 Symposium Series provided by the following;