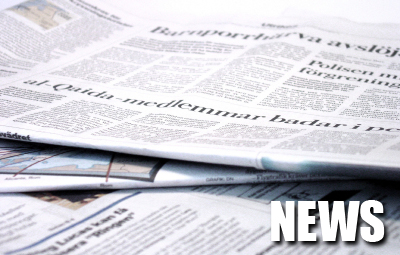 Thanks to the New Barcelona Post for their recognition of my work with the Prostate Net and the paths that have lead me to become part of life here in Barcelona
The term "health disparities" is often applied to certain ethnic and racial social groups, it describes the increased presence and severity of certain diseases, poorer health outcomes, and greater difficulty in obtaining healthcare services for these races and ethnicities. When systemic barriers to good health are avoidable yet still remain, they are often referred to as "health inequities."




On April 9 - 11, 2019 The Prostate Net in partnership with Vall d´Hebron Institute of Oncology in Spain developed a Symposium to Redefine Disparity with scientists and clinicians from the U.S., Europe and Africa to lay a foundation for on-going study of how research on the subject should be done.



Beyond PSA & Gleason Grading?

Prof. Dr. Nicolas Mottet from the University Jean Monnet in France discusses the emerging class of diagnostic tests and their value in the management of prostate cancer



Why Are American Health Care Costs So High?


Prostate Net Europa: Technology in clinical trials
Published on Dec 19, 2016

Virgil Simons, President of Prostate Net Europa, looks at the biggest issues in clinical trials today, including technology, patient-centricity, innovative partnerships and predictions for 2017.





Enhanced Imaging for better patient care.



News Sources

YouTube Advanced Stage Prostate Cancer - video interviews with leading researchers and clinicians on the latest developments in drug and protocol therapeutics for the treatment of advanced stage prostate cancers. - (8/28/2012)

The Group Room - A collection of video interviews with leading clinicians and researchers made at various medical conferences. - (8/24/2012)

The Doctors Channel - Site listing short information videos on many subjects relating to prostate disease management

News - Medical Net - a source for daily news releases of information important to patients and professionals.
Medscape - an on-line resource for patients and professionals; for a specific recap of major clinical literature check this link.

MedLine Plus - searchable database of the most important consumer and professional publications on the disease provided by the National Institutes of Health.

CURE - magazine and site geared to provide the latest developments in cancer research.

Cancer News on the Net - an Internet publication written for all cancer patients and their families.





The Prostate Net
In the News
Prostate cancer is one of the most treatable forms of cancer, but many men don't get checked until it's too late. Virgil Simons joins Ebru Today to spread the word.
One On One interview with Steve Adubato and guest Virgil Simons
Detecting and Coping with Prostate Cancer - Ebru Today
Virgil Simons, Founder & President of The Prostate Net, shares some insight of what you need to know about detecting Prostate Cancer in men over the age of 40.
Published on Mar 8, 2013
LinkedIn News

Current postings of important developments and commentaries on issues of importance to patients and their families.


In the Know Newsletter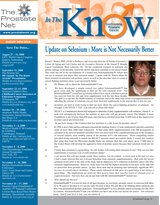 Prostate Cancer
Screening - Part 1
Prostate Cancer
Screening - Part 2