This web site does not host or receive funding from advertising or from the display of commercial content.

This page was

TPN (The Prostate Net) is a non-profit patient education and advocacy organization dedicated to providing an interactive online network to maximize broad scale, mass communications of actionable health messages for Prostate Cancer Victims and their caregivers.
.

Read more »
Thanks to the New Barcelona Post for their recognition of my work with the Prostate Net and the paths that have lead me to become part of life here in Barcelona
Welcome from Virgil Simons, Founder & President
of The Prostate Net
The term "health disparities" is often applied to certain ethnic and racial social groups, it describes the increased presence and severity of certain diseases, poorer health outcomes, and greater difficulty in obtaining healthcare services for these races and ethnicities. When systemic barriers to good health are avoidable yet still remain, they are often referred to as "health inequities."




On April 9 - 11, 2019 The Prostate Net in partnership with Vall d´Hebron Institute of Oncology in Spain developed a Symposium to Redefine Disparity with scientists and clinicians from the U.S., Europe and Africa to lay a foundation for on-going study of how research on the subject should be done.
African-American men have the highest incidence rate of prostate cancer in America and a mortality rate more than 200% greater than white men. This disparity can be lowered through education about the disease and early detection; click here to help change this negative impact.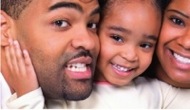 African-American Risk Info